Wow lots of misinformation in this thread. Let me see if I can dispel a few wrong notions here.
1. Most home networks don't need Gig Ethernet. Unless you are pushing some serious bandwidth like real time video editing its just a waste of money. That being said a lot of new home routers have it because customers demand it. A good up to date 10/100 router will work just fine. People believe oh my new gig-e router solved my problems so everyone needs gig-e, you don't. New routers have a lot of automatic QoS features built in as well as higher back plane speeds that weren't needed only a few years ago. With video and voice becoming common place these days, home routers had to change so they are internally faster and they recognize certain traffic that needs prioritized. This has nothing to do with port speed other than a Gig-e router has in general a faster back plane.
2. Only a few years ago it was common for home routers to have only a 10Mbps half duplex WAN port. This causes problems with both voice and video. When a collision occurs, packets are dropped.
My home network is only 10/100 and my router is brand new. I push a lot of video and phone calls all at the same time. It works because my traffic is engineered. Also even while running HD video I do not put a dent in the 100Mbps links.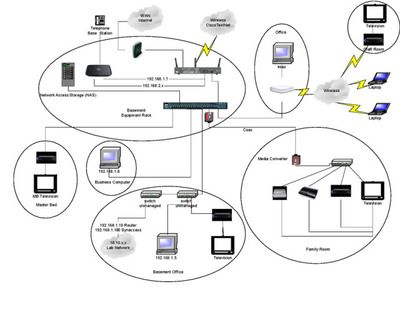 If you have truly high speed internet and really fast PCs and you do something that requires really high speed networking then maybe you need Gig-E. But for telephone service, and video you don't. Gaming where response time is critical or you download a lot of huge files, sure it's worth while.
Now I'm not saying it isn't nice to have, I'm just trying to clarify that it's overkill in 99% of home networks. Gig-E didn't solve the problems discussed above, replacing an outdated router with a modern router solved the problems.